Is Your Current Computer Guy Causing You To Need One Of These?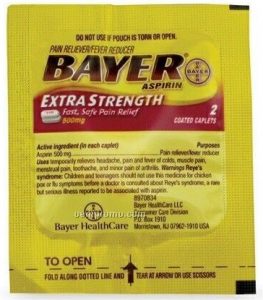 Are you sick and tired of constant IT (or staff), phone and computer problems interrupting your day, frustrating you and your team? Do you feel stuck with an absent-minded computer tech who isn't delivering the SERVICE you want, but you don't know who else you can trust to do a good job without overcharging you?
If so, I have the solution that will make IT-related issues one headache you NEVER have to deal with again.
My name is Walter Contreras, owner and CEO of Motiva and author of the book "The Modern Office: How To Stay One Step Ahead Of Cybercriminals To Protect Your Business, Your Customers and Your Money". We specialize in tailored IT services and solutions for small and medium businesses and their owners in the Greater New York area with friendly, knowledgeable techs who will put you at ease and resolve your IT problems quickly and efficiently. Chances are you've never heard of me or my company before, but when you finish reading this letter, you'll be glad you finally have.
Why can I make such a bold statement?
Because almost every business CEO I talk to will confess that their current computer support person – whether it's an inside staff member who's good with computers or a "professional" IT company – is NOT completely delivering the level of service they want. Therefore, they are forced to deal with ongoing technical issues and worry that their network is NOT secure from hackers, ransomware, extended downtime, data loss and a range of data-erasing disasters. Specially during this time!
You deserve hassle-free IT support that delivers the best value, dollar for dollar.
My guess is that you've been disappointed, even burned, by other IT techs in the past. I've spent the last 17 years perfecting our ability to provide the HIGHEST level of IT services and support a truly reasonable price – and we're really good at it. That's why I simply want the opportunity to prove ourselves.
Curious? Let's Schedule A Quick Call To Discuss. Just fill up the form in this page or call my office at 646-374-1820 and reference this letter to schedule a brief 10-minute discovery call. My personal assistant has been notified to look for your call and will put you right through.
Fresh eyes see things that others cannot – the whole point of the quick call is to see if there's any way to save you time, money or get you the level of service you need and aren't getting now. Worst case scenario is that you walk away knowing you are in GREAT hands and you have someone to reach out to if anything should ever happen.
Awaiting your response,
SCHEDULE A NO OBLIGATION CONSULTATION
"Motiva is the 3rd IT company my firm has had in the last 2 years and boy 3rd time is the charm. By far exceeded our expectations. They have a team to support you no matter the issue. Today David was able to fix a problem we had been dealing with for weeks due to an antivirus software installed by the first company! Very professional, efficient and they know their stuff."
"One call to Motiva if any problem arises with our phones or computers. The cost savings of consolidating to one service provider. Who is always professional and knowledgeable to any situation we have asked about. I have never had an IT firm provide the excellent customer service that I receive from Motiva"
"Generally, I believe automation and computers sometimes can be frustrating, especially when things are not running smoothly. Dealing with technicians can be frustrating at times as well. The thing that sets Motiva apart is that they shine through and are there for you when needed. We lost power for 11 days during Hurricane Sandy and they brought our file server to their office, so my team and I can take claims from our customers. I don't know any company that would do that. I will never forget this act of kindness to help us, and our customers"
Let's Schedule A Quick Discovery Call