Deal or No Deal? Woolworth's MyDeal CRM system breached, 2.2 million customer's data for sale on dark web!
On Friday October 14th, 2.2 million MyDeal customers woke up to notice that their personal information had been breached by ransomware.
Woolworth's subsidiary company revealed that their CRM (Customer Relationship Management) system had been compromised by hackers. 1.2 million customers had email addresses exposed, while an additional 1 million customers had emails, phone numbers, usernames, home addresses, and birth dates breached.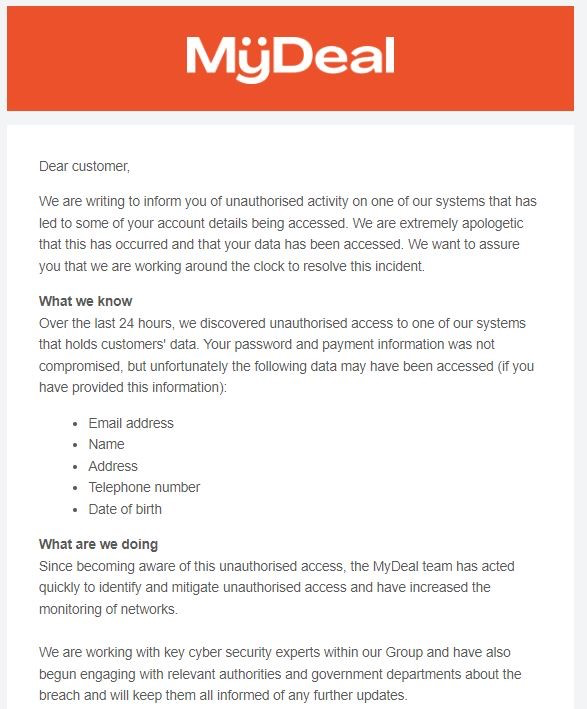 Hackers went on to put the data up for sale on the dark web on Sunday Oct 16th, 2022 for only $600.00.
This is confirmation from a hacking forum of the current sale, as well as over 20 customers data being shown for free as collateral against the legitimacy of the data for sale as a whole.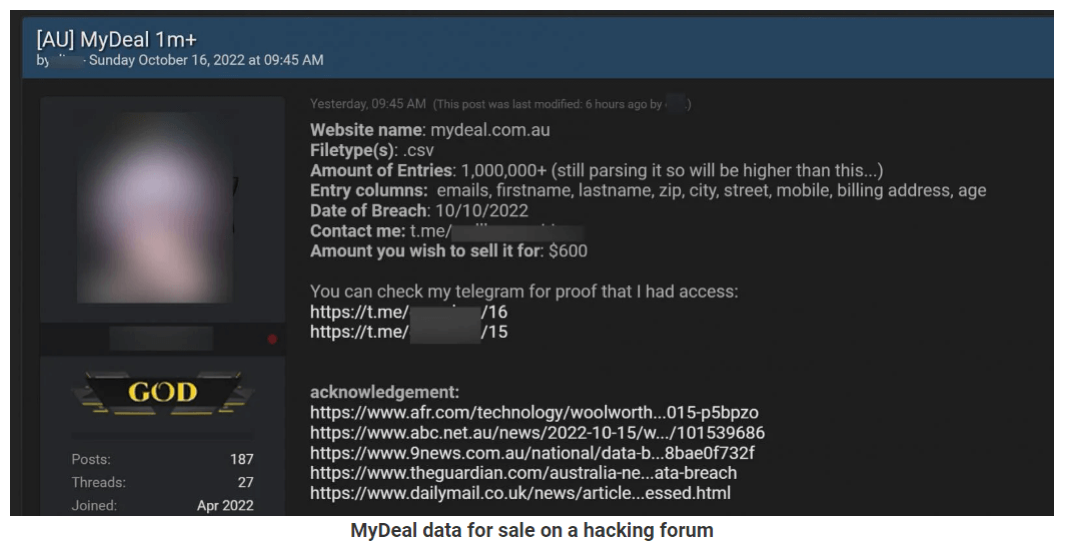 MyDeal is urging customers to be on the lookout against phishing attacks that the hackers might use to harm customers. The company also stresses that customers credit cards and government ID's have not been compromised in their systems.