As organizations embrace the opportunities presented by cloud and mobile computing to connect with customers, build remote workforces, and optimize operations, they also expose themselves to new risks. No technology is a completely foolproof, and as businesses become more and more digitized, they increase the risk of someone stealing their data or compromising their credibility.
The cloud allows organizations to become leaner and more agile than ever before. It also empowers them to expand and employ people around the world without compromising their vision and the nature of their business. The first step to reaping the benefits of cloud technology is choosing the solutions that secure the data driving your organization and provide a safe environment for it to grow and innovate without having to worry about security breaches or compromised information.
In this infographic, you'll get a glimpse of both sides of cloud technology. On one hand, it provides immense opportunities for innovation and mobility; on the other, it comes with risks that businesses must consider to safeguard the continuity of their operations in the digital world.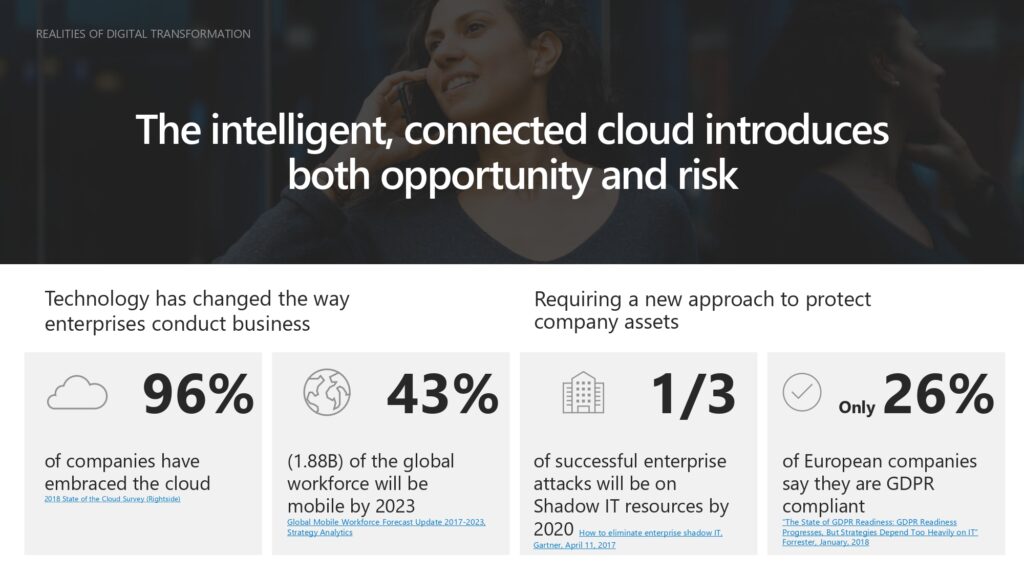 This infographic shows how the cloud has changed the way businesses operate and how they can overcome any challenges associated with it by using Microsoft 365.
If you want to know if cloud computing is right for you, call us for a free, no-pressure, no-obligation cloud readiness assessment. We'll evaluate your current situation and provide insights and options for moving to the cloud.